We spoke to fragrance and beauty specialists, JT Lloyds, about their streamlined retailing and addition of eCommerce.
Independent Luxury Fragrance and Beauty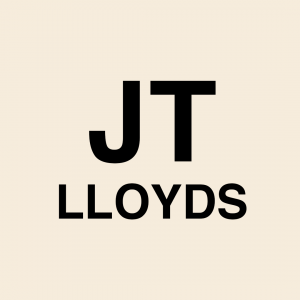 JT Lloyds is a luxury fragrance and beauty retailer located in Charter Walk shopping centre in Burnley, Lancashire.  Their clients are provided with a tailored and relaxed shopping experience, offering advice on the best brands and latest skincare ranges. 
They have worked with Swan for over 11 years, and use Swan Retail System (SRS) and EPoS to stay efficient and competitive both on the high street and online. 
Launching JT Lloyds eCommerce
After launching jtlloyds.co.uk earlier this year, we caught up with Louise Bradshaw, operations manager at JT Lloyds. 
What led you to create an online shop?
Like many retailers over the course of the pandemic, JT Lloyds thoughts of an eCommerce channel were brought into focus with the introduction of lockdowns. And a few months ago, they made their new website a reality.  
"JT Lloyds has been an independent retailer with bricks and mortar stores for over 50 years, but we had considered creating an online shop for a while. Then the pandemic hit, and we wanted a way to continue to provide an independent service for our loyal clients. 
"We could never have contemplated managing web sales without SRS, but we bit the bullet in February and launched jtlloyds.co.uk." 
What has adding eCommerce meant for JT Lloyds?
"It has exceeded all our expectations. We wanted to be there for our local clients during lockdown, with any other sales being an added bonus. Now, we have online customers all over the country." 
How has Swan helped your day-to-day retailing?
Trevor Lloyd, managing director of JT Lloyds, comments: "I've just been so impressed with the control that the system has given us. We have been with Swan quite a few years now, and since we upgraded our system, it has allowed us total control of everything from stock management, purchasing, margins and the ability to launch our online shop." 
Trevor describes SRS as "a revelation in efficiency". 
As the system is cloud-based, Louise can manage all operations remotely and says: "it feels like I'm still in the shop as the cloud makes communication, budgeting and buying so much easier". 
The Importance of Swan Support
Both Trevor and Louise highlighted the excellent levels of support they receive from the Swan team. 
Trevor comments: "it's extremely important to any business that invests and relies on technology, that help is always available. 
"All businesses rely 100% on employees, and at JT Lloyds, we rely on all our suppliers to support, help and work with us… it's a partnership. Swans analyst team have all been outstanding, in particular Tom Lindsay who has gone above and beyond with support. 
"Swan has a superb team and so do JT Lloyds." 
Louise explains that "the Swan support team have a great understanding of our business and listen to our needs, they provide a very personalised service. 
"Being able to simply log a support ticket with screenshots, saves us time and we get an almost instant response from the team. It is hugely important in making our operations more efficient." 
The Future of JT Lloyds
We asked Louise about the future plans for the business. 
"We are confident that we will grow our online business, but we never want to let go of our store and our core ethos of proving our clients with independent advice. 
"Although the pandemic makes it hard to predict future changes to town centres and the high street, we know that we can make intelligent, informed investments as SRS provides all the information we need at the touch of a button. The business is much more efficient and productive, and we look forward to a strong future." 
We are delighted that JT Lloyds are happy with the system and services we provide, and we look forward to seeing them go from strength to strength. 
Find out more about our cutting-edge retail system, SRS.