Chepstow, an independent garden centre near the Wye Valley, has recently let their customer loyalty bloom online and in-store with Swan.
About Chepstow Garden Centre
With a farm shop, landscaped gardens and garden restaurant on-site, Chepstow Garden Centre offers its customers a fantastic destination retail experience. Since 2002, the site has developed and grown in popularity whilst maintaining a focus on local produce and the nearby community.
Chepstow's ecommerce website allows customers to shop online and access the Gardener's Club loyalty membership. Members of the Gardener's Club get reward points online and in-store, exclusive discounts, and access to members-only events.
Together with its sister sites, Iron Acton Garden Centre and Norton Garden Centre, Chepstow has been using Swan Retail's solutions for over 10 years and upgraded to SRS (Swan Retail System) and Cygnus EPOS in 2019.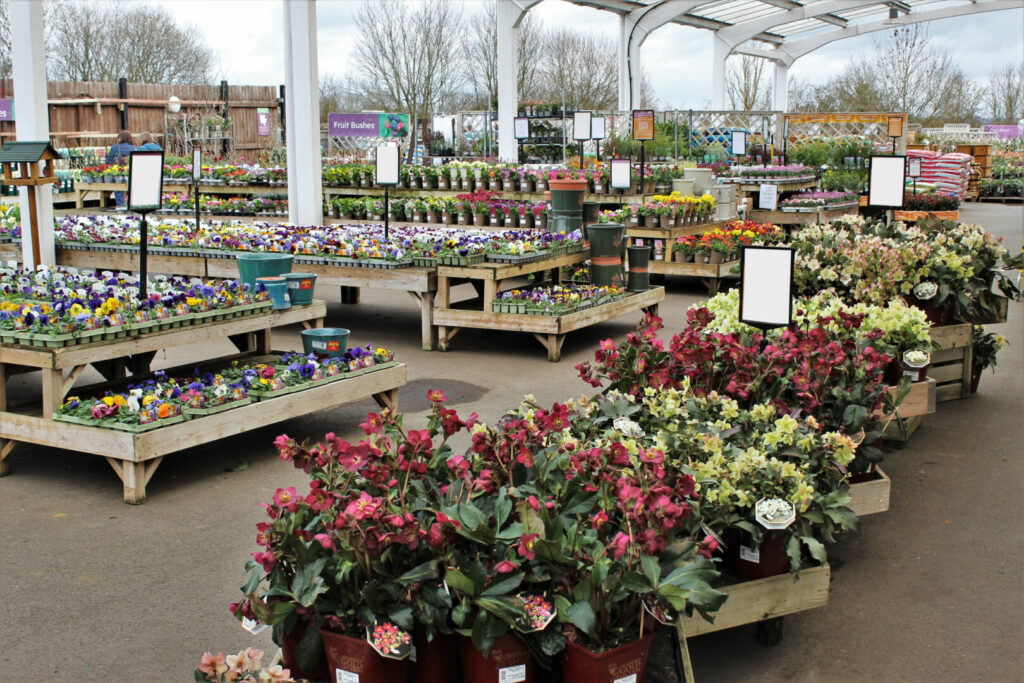 Chepstow and Swan Retail
We spoke to Matt Parsley, IT & Web Operations Manager at Chepstow, Iron Acton and Norton Garden Centres, about driving customer loyalty and the retail technology behind it.
Why did you choose SRS, Cygnus, SwanPay and online loyalty?
'We shopped around but, ultimately, decided that Swan ticked all our boxes. We already had a strong relationship with the Swan team and liked working with them. So, we implemented SRS and Cygnus EPOS – they both worked really well for us.
'Then lockdown hit, and we were reliant on ecommerce. Ours was with a third party at the time and needed an update. Again, we explored all our options, but we wanted a website that talked to our EPOS to help streamline operations. By November 2020, we had launched three websites integrated with our EPOS and retail system thanks to Swan.
'After lockdown eased, we wanted to introduce table service to our new restaurant in Chepstow. We achieved this by using Cygnus and SwanPay on tablet devices. There were teething problems at the start, but it is a great package of solutions that work well together to give our customers a better experience.
'Most recently, we worked with Swan to implement loyalty and promotion developments online. Members of our Gardener's Club can now log into their account online to see balances, find exclusive offers, earn points and spend rewards. We can now handle fixed price promotions, percentage discounts and multi-buy offers online and in-store, all integrated within SRS back office and websites.
'The level of integration across our sales channels is more efficient for us and gives our customers a better service.'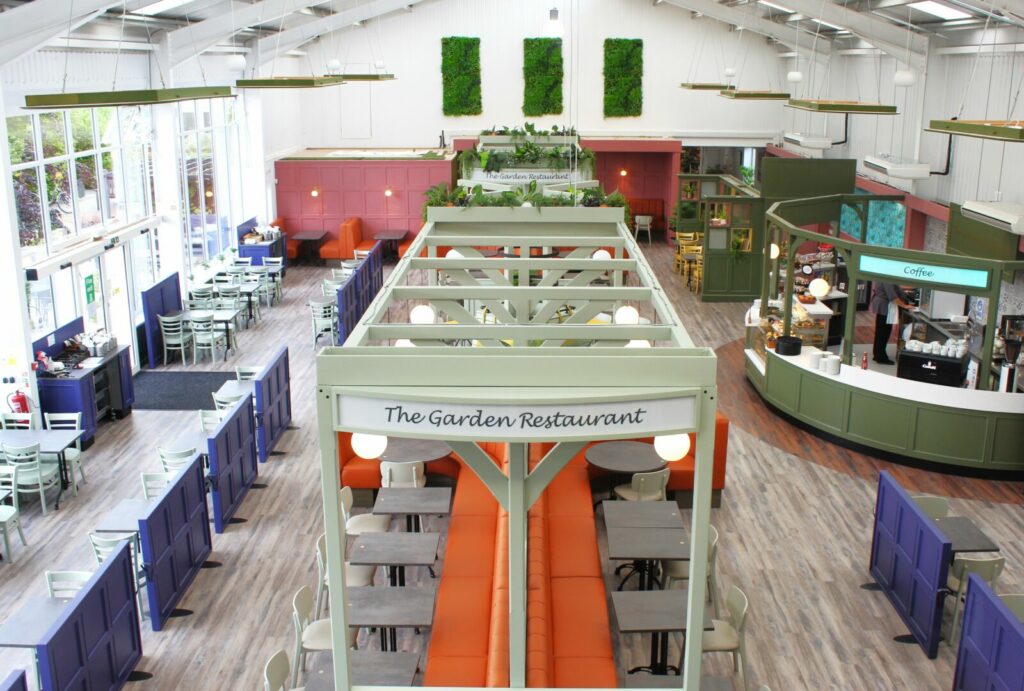 How was your experience of the process, the training and the software?
'Swan's solutions are very easy to run and navigate. If you are good with computers, you'll be able to pick it all up easily.
'Initially, we got all the information and had all the training we needed on the software. After that point, we had time to explore on our own. The release notes and patch notes are useful for understanding new developments and the extensive reports available within SRS.
'The software is functional and does what we need it to do. We are always looking for new features and Swan are always improving so it is great to see new developments being tested and delivered.
'The support team are really helpful and are willing to do whatever it takes to resolve any issues. They have been great with us so far.'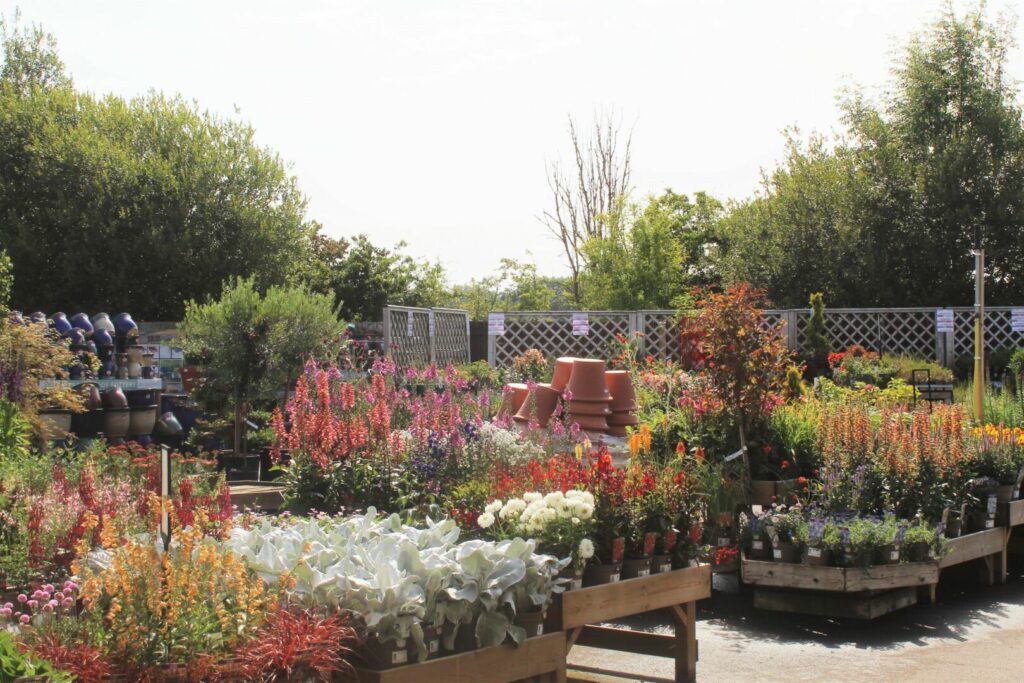 What has retail technology meant for your garden centre?
'The main thing is to streamline our service and offer a better overall package to our customers. We can now give the same service online as we can in-store regarding loyalty rewards and promotions.
'Customers now manage their own accounts meaning we save admin time. Everyone can see their points, card numbers and anything else they need to know straight away online. It helps us offer the in-store service online.
'Customers' expectations are high when it comes to ecommerce and loyalty schemes, so it is great that we have the technology in place to exceed them.'
What does it mean for the future of Chepstow?
'We are always trying to develop and grow the business – working with Swan, we can do that. Whatever new developments Swan have planned, we know we can use them to enhance the offering to our customers.
'Now that we have more well-rounded online experience for customers, we are planning to upscale our ecommerce and engage with our Gardener's Club members.'
We look forward to helping Chepstow, Norton and Iron Acton garden centres continue to grow their customer loyalty offering and drive both their ecommerce and in-store sales.
Find out more about Swan's garden centre solutions used by Chepstow: SRS (Swan Retail System), Cygnus EPOS and SwanPay.

Take a look at Chepstow on their website, Facebook and Instagram.