Homeleigh Garden Centre has seen online sales soar thanks to their integrated ecommerce website combining the power of SRS, Amazon and eBay.
The UK lockdown has caused a huge shift towards ecommerce across all industries. Homeleigh Garden Centre's ecommerce website is powered by our SRS solution, which means that all data is synchronised between the retail system and the website. There is one single point for administration and no need for duplicate work.
Amazon & eBay Integrations with SRS
We have helped Homeleigh achieve integration across the board to include their Amazon and eBay stores too. This allows them to list products from SRS in just a few clicks on their website, their Amazon shop and their eBay shop. Orders from all three platforms are sent back to SRS and handled in one central system.
The Power of eCommerce Integration
The integration between the ecommerce stores and SRS is driving overwhelming success for Homeleigh during lockdown. It is allowing them to trade at a scale that wouldn't otherwise be manageable for their team size.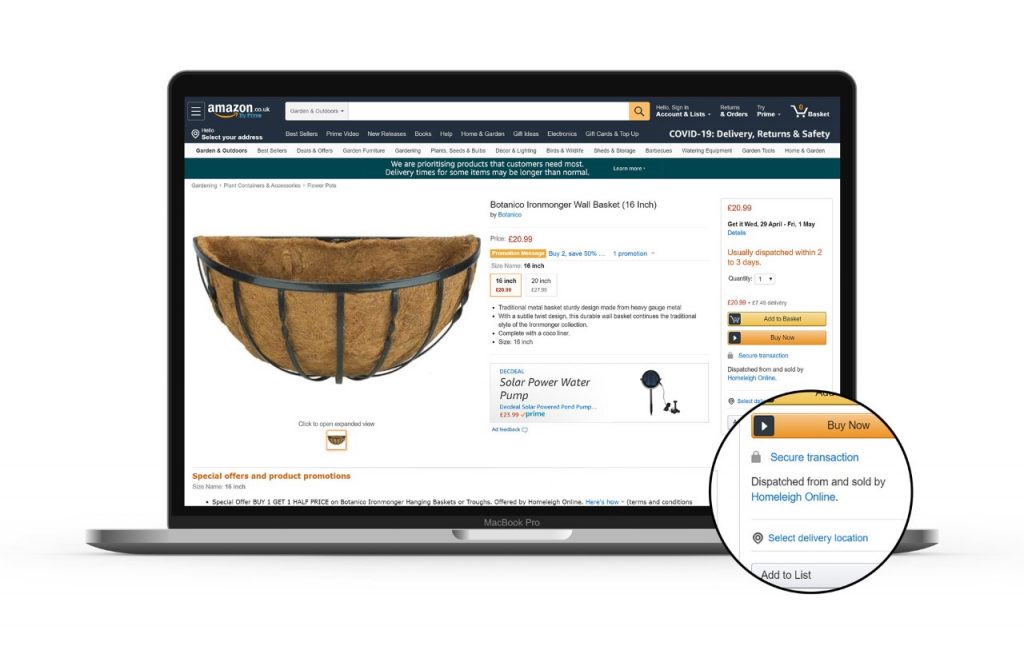 Do You Need eCommerce Integration?
Amazon and eBay integrations can be added to any Swan eCommerce website. Please contact us for more information.