Premium fashion retailer, Purple Menswear, launched their Shopify ecommerce website integrated with TRIMS last week and have enjoyed a jump in sales.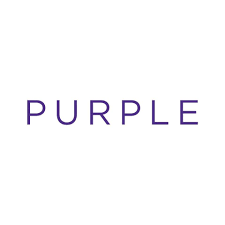 About Purple Menswear
With their first store in Harpenden opening in 2009, Purple Menswear grew to add their Berkhamsted store in 2015. Their mission is to offer designer collections with outstanding customer service from their dedicated team of style advisors. 
Purple Menswear's new ecommerce store provides stylish brands whilst maintaining an excellent level of customer service that replicates the in-store experience. We spoke to Paul Monks, Founder and Director at Purple Menswear, about the launch and his experience of Shopify and TRIMS. 
Why did Purple use Shopify to get the brand online?
'Shopify seemed like the easiest and most cost-effective way to get our brand online. With help from developers (and friends in the industry), we were able to get a website that is responsive and easy to use. Plus, the fact it worked with TRIMS was a big selling point.' 
How did the TRIMS and Shopify
 integration go?
'Like everything it takes some tweaks, but these are always done quickly, and the integration is flawless and smooth. Anytime we need something else added, such as stock management in different locations, there is always a solution from Touchretail, never a "no, we can't do that" which is amazing!' 
What does this mean for the business?
'Well COVID has been a nightmare for business but it has given us the opportunity to focus on our online presence, both with SEO and advertising, as this is time-consuming for a small business. Luckily, we have had some great help from both our marketing company and SEO engineer. Both of their work has been integral in getting our brand out there. Hopefully, we can come out of this negative situation and turn it into a positive with the addition of a fully functioning website that is generating money.' 
At Touchretail and the whole of the Swan Retail Group, we're delighted that Purple Menswear are seeing success in their new ecommerce venture and we look forward to watching them grow. 
Find out more about our ecommerce solutions.