The London-based garden centre wanted their new Shopify site built, integrated with SRS and selling within 10 working days. Swan rose to the challenge. 
The Boma
Founded in 2002, the Boma Garden Centre is an urban jungle paradise set in Kentish Town. The name comes from the Swahili word for a central meeting place and is a nod to the owners' South African backgrounds.  
They select plant suppliers and design pots carefully to ensure they are suitable for London gardens and terraces. Adapting to the needs of their customers, they offer services in design, planting and maintenance. 
The Boma use the Swan Retail System (SRS) and Cygnus EPoS. With government restrictions in place and like many garden centres, the need for an ecommerce website quickly became their top priority. 
Client Objective
To redesign, rebuild and relaunch a transactional ecommerce website that was: 
fully integrated 

with 

and powered by SRS

 

 

ready 

to

 begin

 selling within 

two

 weeks of ordering

 
Our 
Response
Swan's in-house agency and integration development team simultaneously got to work on the Boma's new Shopify website and the connector to enable the integration with their retail system. The new connector allowed products on the Shopify site to be populated by SRS, removing the need for duplicate admin.  
Thanks to our team's flexibility and dedication, the deadline was met. The redesigned, rebuilt, fully integrated ecommerce website was launched on Monday 4th May.  
Within the very first hour of going live, 16 online orders were placed. The team at the Boma have been busy picking and packing orders ever since.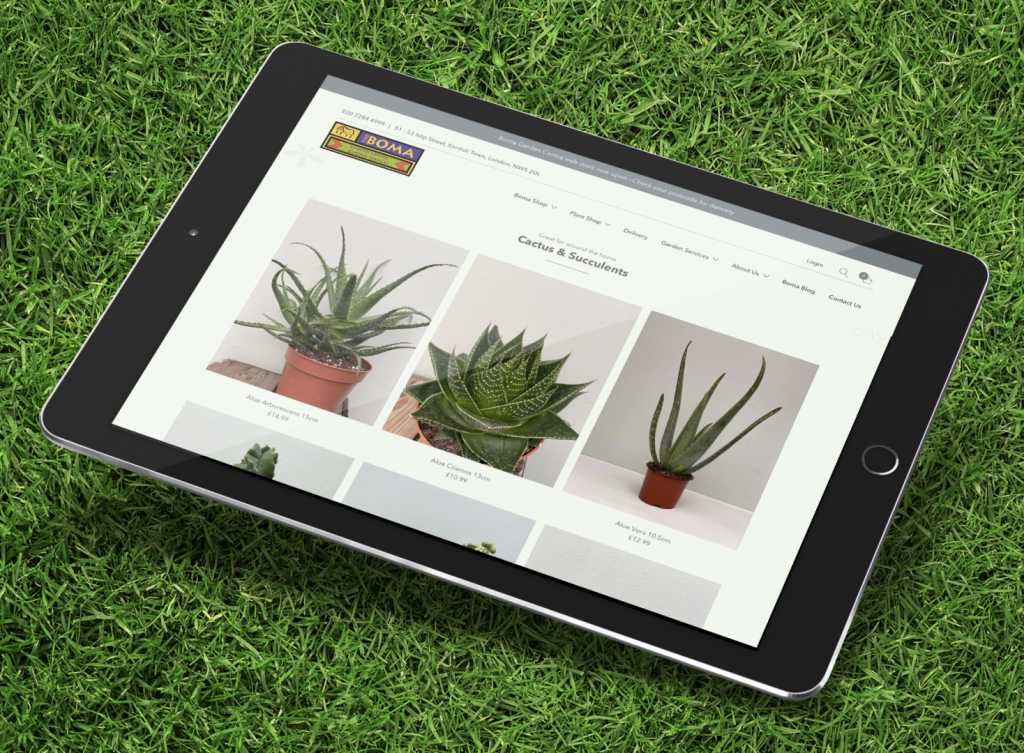 We are extremely proud of this fast, flexible, two-week turnaround and wish the Boma every success for what promises to be a great new venture.
If you need help getting your business online and scaling up your potential, take a look at our eCommerce solution or contact us for more information.